Ibrahim Al Zubi, Chief Sustainability Officer, Majid Al Futtaim Holdings speaks to Big Project ME about why incorporating sustainable practices is the only way to do business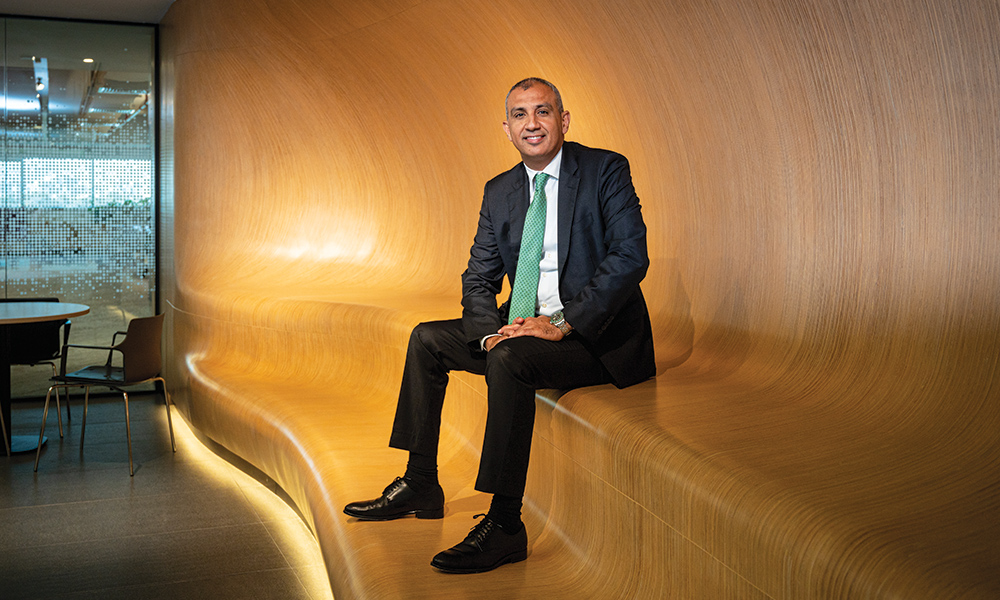 As the leading shopping mall, communities, retail and leisure offerings provider in the Middle East, Africa and Asia, Majid Al Futtaim has come a long way from humble beginnings. Founded in 1992, the company established City Centre Deira in its home base of Dubai in 1995, marking its first foray into the shopping mall, communities, retail and leisure sectors.
From there, it has grown to be currently active in 15 countries, with reported revenues of $8.79bn in 2021, while the group net profit for the 12 months to the end of December was $670mn. With more than 43,000 employees across its operations and approximately 560mn visitors served through its various consumer offerings (it owns and operates 25 shopping malls, 13 hotels and four mixed-use communities), the company is uniquely positioned as one of the most influential in the Middle East and North Africa region, if not even further afield.
This success is because Majid Al Futtaim remains, at its heart, a company that is committed to giving back to the community. It's leadership attributes this to its robust and comprehensive approach to CSR, with considerable pride taken in implementing a number of employee-led initiatives that improve the lives of the people and cities it serves.
However, amongst its many CSR programmes and offerings, it is its drive to embrace sustainability that will have the most impact, both in the present and the future. Created under the umbrella motto of 'Dare Today, Change Tomorrow', Majid Al Futtaim has developed company-wide goals and initiatives to help it meet stringent Sustainable Business Commitments and annual sustainability targets.
These targets are aligned with the company's strategic focus areas and are built around three key issues: Transforming Lives; Rethinking Resources; and Empowering People. Through these targets, the group aims to become one of the most sustainable companies in the world, aiming to produce more energy and water than it consumes, and becoming a Net Positive business by 2040.
As part of this process, Majid Al Futtaim announced in August 2021 that it had signed an inaugural $1.5bn Sustainability-Linked Loan (SLL) – a financial instrument that is secured primarily on environmental, social and governance (ESG) performance.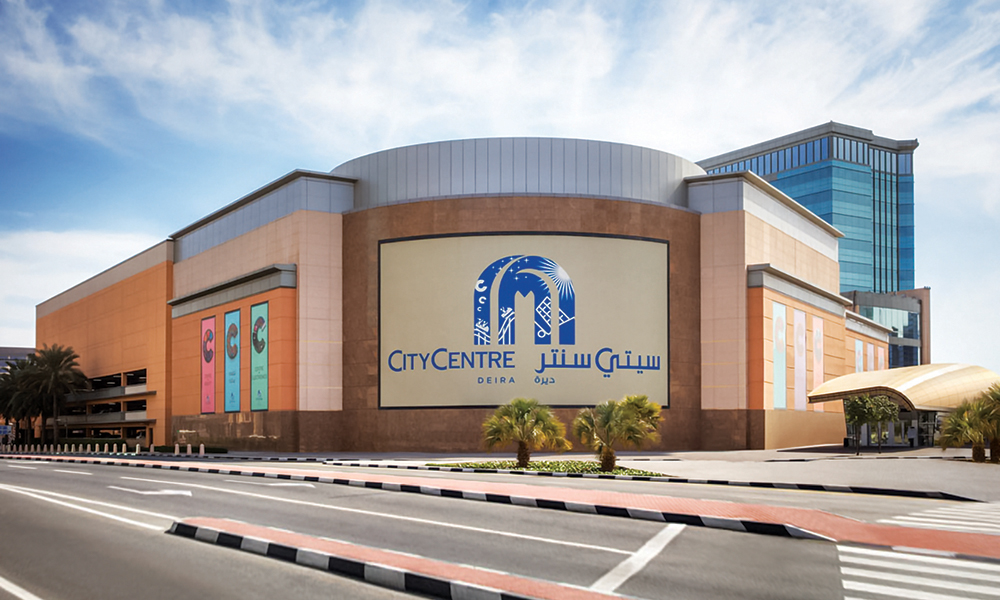 The reason this SLL is so important is because it aims to facilitate and support environmentally and socially sustainable economic activity and growth by incentivising 'ambitious, predetermined sustainability performance objectives.'
The five-year SLL is structured as a revolving credit facility and is the largest corporate, non-government-linked SLL in the region, as well as being the largest in the MENA real estate sector, with more than a dozen banks participating in the syndicate.
Ziad Chalhoub, Chief Financial Officer of Majid Al Futtaim Holding, has said that the SLL will provide genuine accountability in how the group finances its operational and capital expenditures across the organisation, in line with the company's long-term strategic targets.
"While a company's profitability is important, how you contribute to sustainability is becoming more crucial and a filter for investors to decide how much and where they will invest. To ensure that you have access to funding – and at attractive rates – in a world where sustainability is becoming more important, it is imperative to embrace this reality now and not be left behind," he has been quoted as saying, highlighting the importance the group places on its sustainability agenda.
One of Majid Al Futtaim's core ambitions is to have all its malls certified LEED Gold or better, a feat that has not yet been achieved by its regional competitors. Last year, subsidiary Majid Al Futtaim Properties, announced that the 13 hotels in its portfolio received LEED Platinum certification – a regional first and a source of pride for the group.
Furthermore, the company's SLL agreement also includes a gender diversity target, with women to make up 30% of its board members and senior management roles, aligning with the global aims of the 30% Club.
The driving force behind these many successes and ambitious targets is Ibrahim Al Zubi, the group's Chief Sustainability Officer. Having joined the group in 2011 as the Head of Sustainability for Majid Al Futtaim Properties, he has seen a meteoric rise within the organisation, culminating in his current role, where he oversees the group-wide sustainability strategy for both the Middle East and globally.
Al Zubi also serves as the chairperson of the Corporate Advisory Board for the World Green Building Council and has authored 'How to 'Net' Positive', a book that outlines how companies can embark on their Net Positive Journey and provides a conceptual and practical blueprint to help them start the process. He tells Big Project ME that his sustainability strategy for Majid Al Futtaim is built around three core pillars – Planet, People and Profit.
"When it comes to the environment, our main focus area is called Rethinking Resources, which is mainly focused on our negative environmental impact, if any. We know that business as usual no longer exists – especially after COVID."
"That's why we are the first and only company in the region, and one of the few globally, to commit to be Net Positive by 2040. That means that you give more than you take – we're not even looking at Net Zero or Carbon Neutrality – we saw our negative environmental impact, we saw our energy consumption, our carbon emissions and our water waste and we decided to aim to be Net Positive (by 2040). This means that we'll be producing water and clean energy, which has unleashed a lot of innovation within the company.
"By 2030, the Circular Economy will be at the heart of our business operations – circularity should be embedded in the business, in the way you think and ruin it – whether it's construction or retail. If we're achieving an average of almost 85% divergence of waste from landfills, then we could achieve 100% if we implemented the circular economy approach and thinking in our operations. There's a good example of this with Masdar," he points out.
"The second part is Transforming Lives – the communities that we work and operate in; and Empowering Our People. These are our three main focus areas. We have materiality issues and sustainable business commitments to achieve, as well as our long-term and short-term targets, which have been assured and audited by a third party – as they have been for the last 11 years. We believe in communicating our successes and our failures, as well as how we can fix those failures," Al Zubi adds, pointing out that transparency is a key facet of the process.
He points out that the 2021 Sustainability-Linked Loan followed a landmark announcement in 2019, which saw Majid Al Futtaim listing the world's first benchmark corporate Green Sukuk and the first Green Sukuk issued by a corporate in the region.
Having raised $1.2bn in two rounds of $600mn each, the investment has been used to finance and refinance Majid Al Futtaim's existing and future green projects, which include green buildings, renewable energy, sustainable water management, and energy efficiency, Al Zubi says.
He adds that having banking and financial institutions backing sustainability will not only make it possible for companies to follow it comprehensively but will also shape the future of how the world does business.
"If you look at pure risk assessment and mitigation, it's the only way. Sustainable finance is an enabler for companies to keep running business, as well as to take us to the next level. The minute you move towards sustainable finance, it means doing a risk assessment exercise, be it on reputational and financial – as well as climate – risk, so of course it's going to change (things) and have a positive impact."
He comments, "It's a win-win for corporates to ensure that they are transparent and making their shareholders happy. At the end of the day, humans are good – they want to make a difference. If you have a pension fund and you would like to invest somewhere without harming the environment, then your tool is sustainable finance."
"At the end of the day, what's happening globally with droughts and floods and supply chain disruption, to do sustainable finance, you should look at ESG, which adds a layer of transparency, and another layer of risk assessment and mitigation, and you're not hurting the planet. So, it should be a no brainer for businesses and corporates, regardless of whether they believe in it or not, but it is absolutely an enabler for people like me to achieve their targets when it comes to climate change."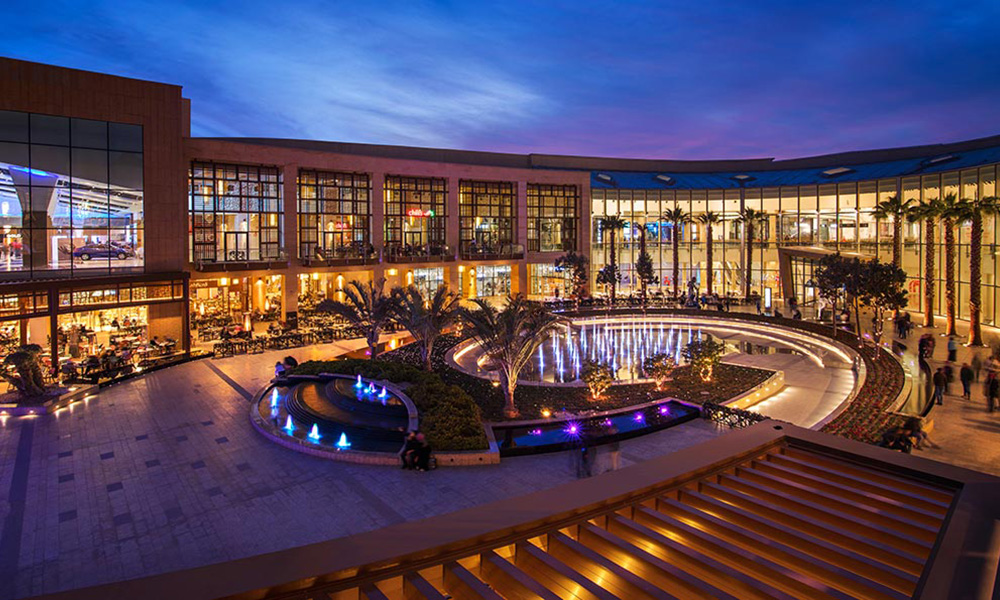 "Sustainable finance is the new common language between – if there is any now – the two camps of climate change deniers and those who support change. I think that sustainable finance will ensure that there will be no climate deniers because the economic value of doing such transactions for the planet, the shareholders, and the corporates," he asserts.
Al Zubi believes that governments in the GCC have recognised the benefits that come with investing in sustainability. He points out that their visions and plans for their countries' futures all have sustainability at their heart, highlighting the Dubai Urban Master Plan and Saudi Vision 2030 amongst others.
"I like seeing more and more of these initiatives – the more the better! We're young nations, so it's our opportunity to do things right and we're doing that. A good example is that at Majid Al Futtaim, we made the decision to remove single use plastic from all our operations (pre-COVID) and we introduced the reusable bag 15 years ago."
He remarks, "We're progressive about (things like this) and this is a reflection of the region. Show me one global city or country that has an urban plan for an international city like Dubai, Abu Dhabi or Riyadh, that has sustainability at the heart of it?"
"These strategic plans have society at the heart of what they are – they look at walkability, technology, AI, greenery, and sustainability, they look at green building certification, they look at the wellness. This is all a package. If you ask any practitioner or any built environment expert, they'll say that it's an amazing idea, that it's like a lab for us, and that it should be a global initiative."
"The way I look at these initiatives is that we should be more vocal about it. I don't think it's regional – it's global and it should be copied by other countries as well. When you talk about a commitment for 2040, you're thinking of the wellness, the walkability, the mobility, the happiness of residents, as well as the environment, and the sustainability of a whole urban city. This is exactly what we've been asking for 20 or 30 years ago, and this is exactly what people are talking about now, as we speak."
Majid Al Futtaim has been no small contributor to this conversation, Al Zubi says, highlighting the group's many efforts over the years to introduce sustainability initiatives across its operations. He believes that these efforts have been noticed by the market, with competitors following suit once they saw the business case for it.
"We don't look at it as an add on, but as something that is embedded in the heart of everything we do, and this is where I think we triggered the movement of green buildings. In 2008, people did not know what green building certification was. We believe that we have the world's biggest LEED EBOM Platinum in the world in Mirdif, we have the first net-positive standalone structure certified in the Middle East – the Tilal Al Ghaf Experience Centre, and we have a whole portfolio of hotels that are LEED Platinum certified," he continues.
"This means that it can be done and that there is a demand for it from stakeholders. Because of these two things, there's a business value for it. We have created a movement and the norm now is to go and get certified. We have more than 3,000,000sqm of green certified assets and we started from almost zero. This has created an appetite for investors to come to us because we have solid, certified assets, so it made sense for the business."
"This is the key thing we did in national terms, for the business value of sustainability in the built environment and retail sector. Other developers saw that and have seized the opportunity," Al Zubi elaborates.
Looking forwards, he adds that when it comes to Majid Al Futtaim's upcoming project portfolio, policies have been put in place for the incorporation of sustainability principles and renewable energy. Much like the company's previous efforts, he expects these initiatives to have a similar impact on the wider real estate development landscape.
"We have policies in place for the rebuilt environment and one of them says that everything we build must be LEED Gold certified or equivalent. This is where we control the indoor air environment, which means we integrate energy efficiency and climate change mitigation in the design, and when we do energy commissioning, we ensure that the asset is, from the design stage, green certified."
"The second step is that we have a renewable energy policy on site, which states that a maximum of 25% of peak energy conserved to be generated onsite. If that's not enough, we go offsite. That's why in Jordan, for example, we have invested and partnered in a power purchase agreement to build an offsite power generation unit that will give us 60% to 70% of our retail energy from clean energy. We're doing the same in Egypt. Wherever we are."
He concludes, "But the most important this is that from the design stage, our policy is to aim for an energy efficient asset, and during construction and operation, we ensure that there are diversified sources of energy."
Source: ME Construction News