The Ritz-Carlton Dubai, JBR is partnering with Green Container Advanced Farming (GCAF) to launch a hyper-local on-site hydroponic farm, one of the first-ever vertical farms in the city.
With a focus on food security and regenerative farming practices, the city's latest vertical farm at The Ritz-Carlton Dubai is approximately 40 square meters in size and completely sealed to ensure it is pesticide and herbicide-free. The dynamic farm grows crops year–round with daily harvests of up to ten kilograms of produce.
The freshly-grown selection of herbs includes Italian basil, Thai basil, and rosemary, amongst others, while coast-line lettuce, salanova mix and kale will also be grown. The produce will enhance the skillfully prepared dishes served at the property's dining establishments including Blue Jade, Splendido, Amaseena and more.
Jeroen Elmendorp, general manager of The Ritz-Carlton, Dubai, said: " At The Ritz-Carlton, Dubai, we are proud to be one of the first hotels in the region to provide our guests with sustainably grown, local produce from our innovative vertical farm, across our diverse F&B offerings. The significance of this launch is twofold; we are firstly supporting the UAE on its journey to increasing sustainability, while also enabling our guests to eat locally grown produce, which of course, is more environmentally friendly, but also superior in quality, as well as taste and freshness."
As the first Marriott property in the region to establish a vertical farm, The Ritz-Carlton, Dubai supports the UAE's ambitious food security goals.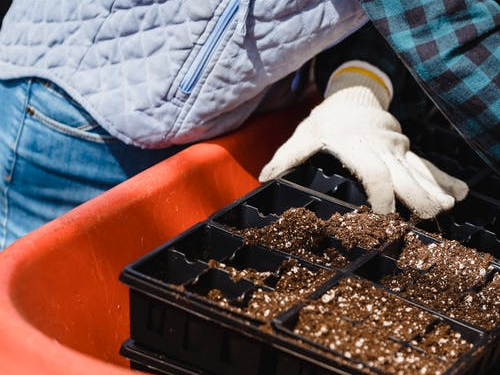 The hydroponic technique employed by the resort eliminates the need for soil to grow crops and reduced the amount of water needed by close to 90 percent when compared with traditional farming techniques. By having the farm located on the property, the carbon footprint is greatly reduced since logistics in bringing the produce to the hotel are eliminated while also enhancing the quality of freshness.
By harvesting a variety of herbs, microgreens, lettuce and other ingredients at the hydroponic facility, the hotel offers daily delivery of local produce.
Elmendorp added: "Looking forward, we aim to boost responsible operations, which involves placing sustainability at the heart of all that we do. I am confident the launch of our very own hydroponic facility will provide our guests with an incredible culinary experience, as we prepare cuisine bursting with flavour."
Source: https://www.caterermiddleeast.com/news/ritz-carlton-dubai-vertical-farm