Qatar's World Cup Stadium 974 made history even before its first match by setting new standards in the building and usage of sustainable venues.
This year's FIFA's tournament will have the most compact footprint in history thanks to the first fully demountable stadium in its history and all stadiums within a 50-kilometre radius of central Doha.
According to the FIFA World Cup 2022 Greenhouse Gas Accounting Report, total greenhouse gas emissions from the preparation, FIFA World Cup and post tournament phases, between April 2011 and June 2023, are estimated to be 3.631 million tonnes of carbon dioxide equivalent.
However, organisers of the event aim to offset all tournament-related greenhouse gas emissions, while furthering low-carbon solutions in the country. Several key initiatives, including renewable energy solutions, reduced water consumption at operational stadiums and sustainable landscaping have been undertaken.
Stadium 974
Qatar's Stadium 974 is a big win for innovation and sustainability. As the first-ever FIFA-compliant stadium that can be fully dismantled and re-purposed post-event, 974 set new standards in the building and usage of sustainable venues.
The stadium was developed by the Supreme Committee for Delivery and Legacy which is responsible for overseeing all the construction and infrastructure projects for the 2022 FIFA World Cup. Constructed entirely from shipping containers and modular steel, it demonstrates Qatar's commitment to cost-effective sustainability and bold design.
Located near Doha's port and opposite the West Bay shoreline, the stadium is a nod to the city's maritime history. It was built on a former industrial land that belonged to Qatar Petroleum. The planning process for the stadium was carried out in 2015 where an assessment of the location was done.
The team also had to carry out removal works of all previous utilities before breaking ground on the project. The project involved extensive decontamination for the soil and water before construction commenced which was carried out based on the regulations and the permits mandated by the Ministry of Environment in Qatar.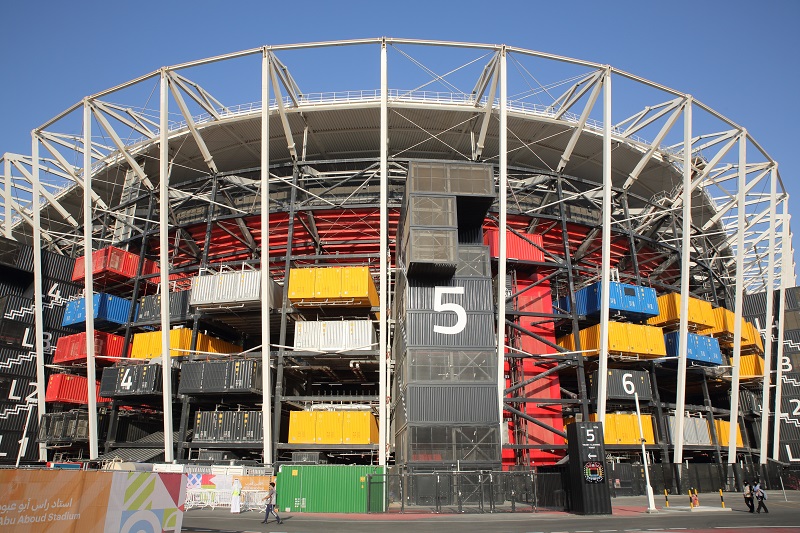 Not only is 974 the international dialling code for Qatar, but it is also the exact number of shipping containers used in its construction. The stadium needed 30,000 tonnes of steel to erect the entire structure.
The shipping containers were used due to their low carbon impact, cost-effectiveness, and flexibility, and were newly fabricated by the world's largest container manufacturer in China – China International Marine Containers.
The idea was developed with Fenwick Iribarren Architects, the lead designer of the stadium. The stadium was managed by TiME Qatar with Hamad Bin Khaled (HBK) Contracting Company as the main project contractor along with HBK Engineering, a subsidiary of HBK Contracting, as the MEP contractor. Louis Berger International was the construction supervision consultant, while Prime Qatar served as the project management consultant.
Other stakeholders who also worked on the stadium included Hilson Moran, who delivered engineering services together with sustainability consultancy acoustics, vertical transportation, and security consultancy.
Complete fit-out works were carried out by Medtel WN, and BIMTEC was assigned to manage and provide solutions to the Building Information Modeling (BIM) and co-ordination-related scope of the project.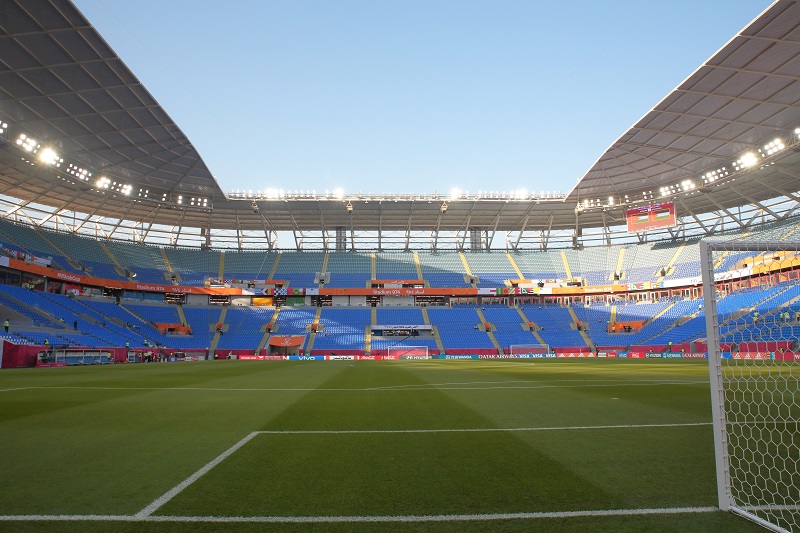 The stadium's bowl seating avoids the need for air conditioning as it is designed for natural ventilation. This is in line with the project's sustainability goals. Situated in the portside area and in sight of Doha's coastal cityscape, fans at Stadium 974 feel the cool breeze as it rolls in from the Arabian Gulf.
Efficiency methods ensured that the football ground cut its water use by 40 per cent compared to a conventional stadium development.
GSAS Certification
Engineer Ghanim Al Kuwari, deputy director general, technical services, Supreme Committee for Delivery & Legacy, says: "Sustainability has been the primary focal point with Stadium 974. To receive top GSAS certification marks from GORD is further confirmation of our efforts to establish new, sustainable concepts of stadium design and construction that we hope will be adopted worldwide. It is a proud example of the legacy we intend to leave from Qatar's hosting of the FIFA World Cup."
Under the rating system administered by the Gulf Organization for Research and Development (GORD), Stadium 974 recently received a five-star GSAS design and build classification and category A* construction management grading.
Sustainability communications manager, Jassim Al-Jaidah, says: "We thank all our contractors and stakeholders, including the stadium management team, for helping us to make Stadium 974 become a proud symbol of our sustainability objectives. This award is an important recognition of our goals to stage a carbon-neutral FIFA World Cup."
The World Cup is expected to leave a sustainable legacy, backed by a strong intent to deliver a carbon neutral tournament.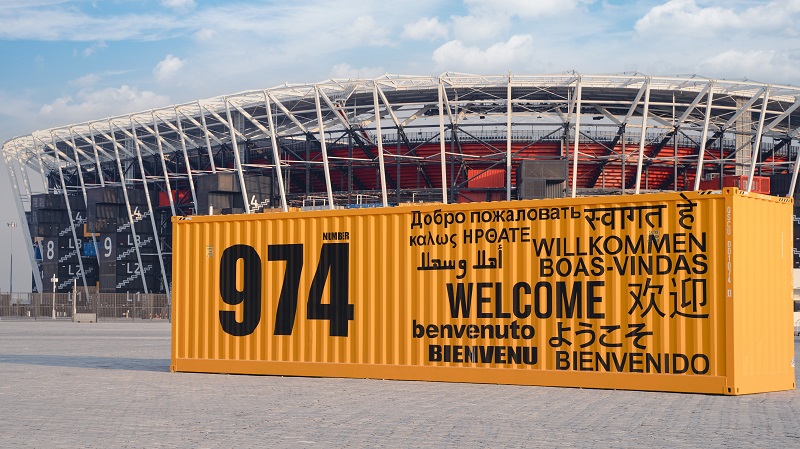 Repurposing the superstructure
Upon completion of the tournament, the containers and superstructure will be repurposed. A waterfront development boasting fabulous facilities for the local community will spring to life, as well as a dynamic hub for business.
This new concept in venue development ensures that while Stadium 974's physical presence may be temporary, its legacy will be everlasting.
Ths stadium is set to be dismantled after the last match scheduled in the stadium takes place on Monday, December 5. The dismantled stadium could be shipped to countries that need infrastructure, according to several reports.