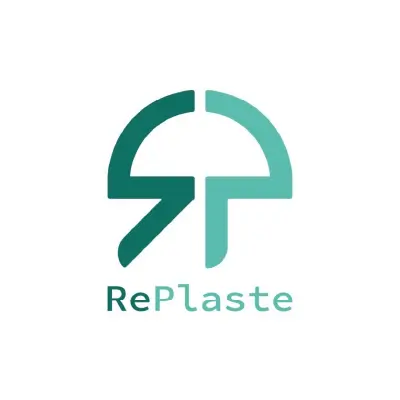 RePlaste
Our project is applying for the B Corp certification. The B Corp Impact assessment and consequently the B Corp Certification has greatly influenced the gradual changes and processes that we have been integrating at RePlaste. It has allowed us to critique our social and environmental impact in-depth using up to date criteria that is followed by some of the leading companies globally. By doing so, it has allowed us to identify areas for improvement in addition to enacting policies and practices and enhancing both customer and employee retention & experience.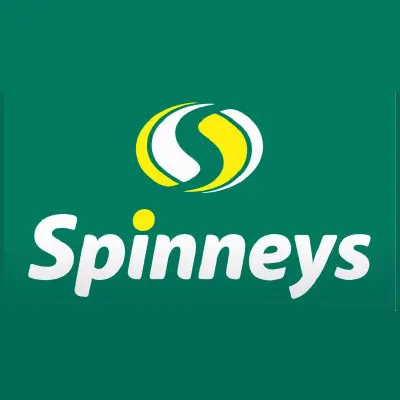 Spinneys
Our project is to obtain ISO 22000|2018 certification for our all 22 stores. The benefits are numerous: customer perception & brand equity, prevention of food borne illnesses, cost reduction of reducing contaminated food products, contribute to SDG#8: Decent work and economic growth as the ISO standards requires training employees on HACCP, having a well-trained workforce aware of food hygiene hazards will spill over positively on the community and on their families, amends to our garbage disposal and pest control measures will have a positive impact on the environment.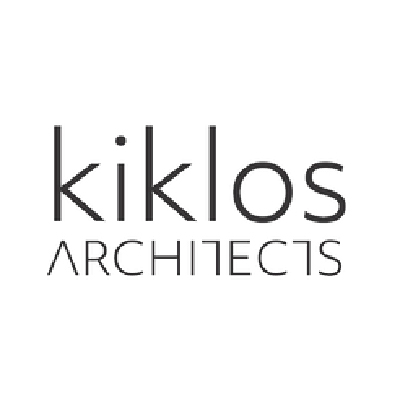 Kiklos Architects
"kiklos architects has applied for and achieved the following certifications throughout 2022:

- ISO 9001:2015 - Quality Management System
- ISO 14001:2015 - Environmental Management System

RIBA (Royal Institute of British Architects) Chartered Practice - In order to be certified as a ""RIBA Chartered Practice"", an architectural design office is required to establish and comply with several requirements with regards to policies, practices, professional insurance, etc.

Moreover, we have also submitted our Impact Assessment towards a B-Corp Certification, with a total score of 89.6 in our BIA."
Al Tamimi & Company
Al Tamimi & Company prides itself in always taking the lead in global initiatives. That's why we decided to gear towards a more sustainable approach in all of our offices and join the Living Business programme. The first step in being more sustainable was obtaining the ISO 14001 Certification for our head office in Dubai. We are currently working on getting two more offices – in Abu Dhabi and Qatar – ISO certified by the end of the year. Our ISO 14001 Project Team ensure we are achieving our objective, they work collaboratively on the various pre-requisites for obtaining the certification.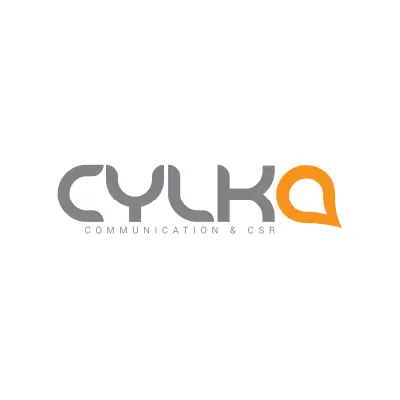 CYLKA Communication & CSR
"Our project is to pursue the B-CORP certification to enhance our business model where the ESG becomes a commitment and not an option. We understand that the application process and the approval cycle would takes a long time, however, applying for the initial assessment and discussing the finings internally as a team has added lots of valuable insights.
Our involvement as a team with Living Business is adding a value in terms of choosing the right cause/impact, increased knowledge sharing and transfer. As well as raised our awareness on international standards."
IFFCO
HSBC has issued sustainability-linked financing to PT. Synergy Oil Nusantara (PT.SON), IFFCO's major business unit in Oils & Fats, located in Indonesia. PT Bank HSBC Indonesia converted PTSON's existing USD 67 million conventional trade finance facility into a Sustainability linked Trade Finance (SLTF) and HSBC Amanah Malaysia, converted PTSON's USD 33 million off-shore term financing into a Sustainability Linked Facility (SLF). This first of its kind transaction for HSBC and IFFCO will support us in ensuring sustainable sourcing of palm oil materials and transparency of our palm supply chain. The objective is increasing sourcing of sustainable palm oil certified by the Roundtable on Sustainable Palm Oil (https://www.rspo.org) and traceability of palm oil to plantation are the parameters tied to the sustainability-linked finance mechanism. The RSPO has developed a set of criteria which help to minimize the negative environmental and social impact from the palm oil production. Traceability enables us to monitor how our palm materials are produced and where they come from. It is a pre-requisite to measure percentage of deforestation-free and peat-compliant palm materials in our supply chain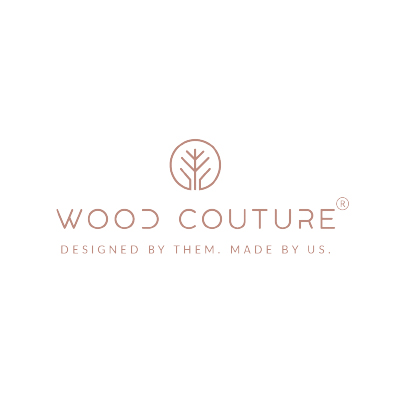 Wood Couture
Improve the supply chain process by actively encouraging the suppliers to refine their own process to eliminate waste and unnecessary costs. Use suppliers that are eco-friendlier than others, understand their contribution to the overall CSR of the industry and cooperate with Wood Couture to refine any improvements already made, and increase the influence of suppliers and manufacturers with energy suppliers. Wood Couture will increase engagement with the number of firms as the project progresses over the next 3 years.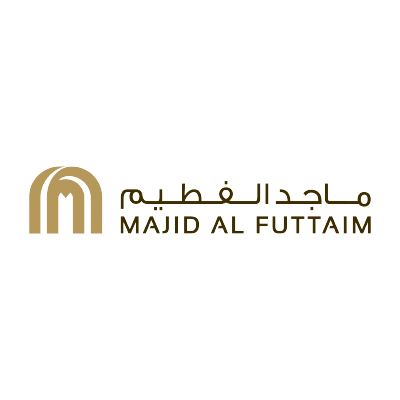 Majid Al Futtaim
Embedding responsible practices into procurement processes helps us in building long-term relationships with the communities where we operate and ensures we are playing our part in building back a world resilient to negative economic and environmental impacts. Due to the nature of our business, we carry out significant expenditure on goods, services, works and capital projects and as a result, we must ensure our sustainable approach and values extend to our supply chain to mitigate our business risk as our supply chain grows, minimise disruptions and support local economic development. Our Responsible Procurement Policy sets out the key principles of our sustainable procurement practices, in line with the ISO 20400 certification - a best practice framework for integrating sustainability into procurement - amongst our business partners and supply chain. The policy ensures value for money, effective supply chain management and working in partnership to maintain all relevant legal, environmental, ethical, and health and safety standards.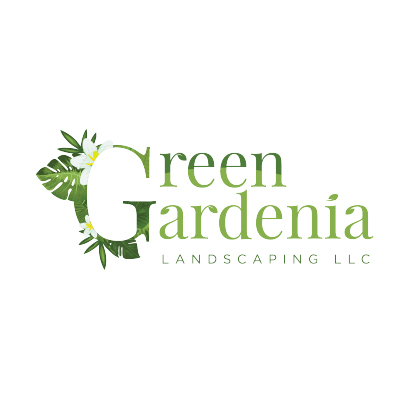 Green Gardenia Landscaping
"1- integrating the suppliers with our sustainability strategies and raising their awareness toward applying green actions through the whole manufacturing cycle.
2- convincing Green Gardenia clients to confirm and apply sustainable solutions needs to connect them with multiple environmentally friendly material options.
3- embracing more transparency and accountability as a social proof and trust for current and future customers."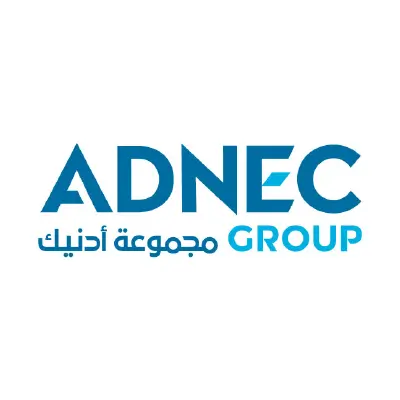 ADNEC Group
We are engaging with Trident Trackway to develop a Smart Flooring and stand system to reduce carpet and plywood consumption for construction of exhibition stands. This manufactured flooring will be out of recycled materials mainly from the venue to a sustainable fully circular products. Aside from reducing time required to build stands this design will also reduce environmental impact as pollution in terms of no dust, noise and waste will be created. Finally, this will be an innovation capitalizing the current trends across the exhibition industry in terms of finishing and durability, therefore sustainability.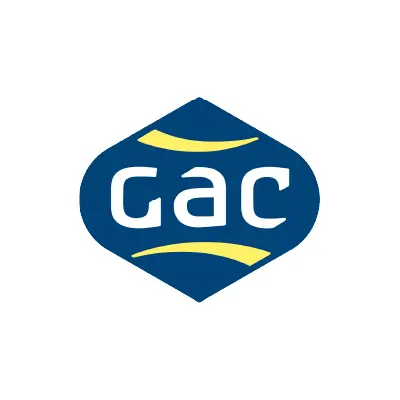 Gulf Agency Company Qatar
"GAC Qatar Contract Logistics management replaced their old heavy goods delivery trucks to brand new Volvo units. This new investment lead to improvement in cost efficiencies in terms of maintenance, fuel efficiency, reduction carbon emission and safety.
New trucks being more fuel efficient compared to old trucks, we are expecting to reduce "approx. 160k liters" of fuel annually.
Also expect to cut 'down-time' of the trucks arising out of breakdowns which will enhance our operational performances as well."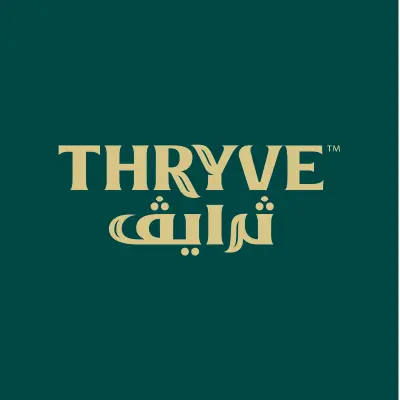 Thryve Plant Based Venture by IFFCO
IFFCO GROUP has launched its first Plant-Based Venture, THRYVE™, to spark the shift towards a sustainable & healthy food chain in the Middle East. It will nourish health & sustainability-conscious consumers with regenerative, local, & healthy plant-based meat inspired by the flavors of the Middle East. Our key objective is to enhance local accessibility to alternative proteins as one of the most capital efficient & high impact solutions, contributing to at least 3 of the UN's Sustainable Development Goals: good health & well-being, responsible consumption and production, & climate action.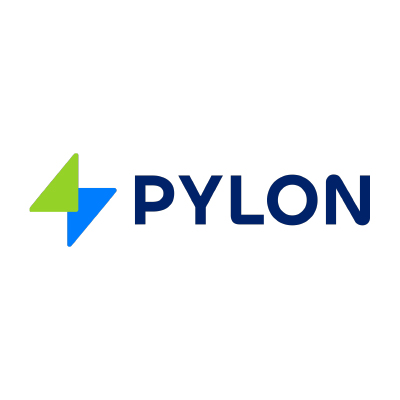 Pylon
"Pylon's commitment to sustainable development requires a robust strategy outlining its directions, priorities, and obligations. This is why, with the help of the HSBC Living Business Program, Pylon has embarked on a journey to generate this strategy. Through the webinars & capacity building sessions, we were able to set a roadmap to achieve our target of creating said strategy. We defined our Sustainable Development Department's objectives & structure and identified our major milestones setting a reasonable timeframe for their achievement. I. ESG: Identify Relevant risks in the environmental, social, and governance pillars, Mitigate Risks that were mapped out during the identification process, Evaluate Results after a quarter of wide monitoring and evaluation process, Engage With relevant stakeholders.
II. Impact: Quantify & Validate Pylon's green impact , Position Pylon as a leader in the sustainable development field, Generate Viable alternative green revenue streams"
Terra International Construction LLC
Our management and landscape expertise have over 10 years of experience serving the UAE market, and more than 20 years in the General construction, recognising our projects for both innovation and sustainability. Terra International Construction has taken initiative in contributing to the environmental and sustainable goals to convert all business measures into a more environmentally friendly and sustainable methods to our beloved planet earth and to support the well-being of our hard working team in all aspects. We wish to work through our roadmap to become 100% sustainable company. Throughout our project we begun by implementing our policies to enhance the environmental/sustainable growth throughout our company, this is the first step to our great journey ahead to ensure we increase our sustainable methods within our company. Moreover, through the roadmap provided we aim to implement not only environment friendly endeavours such as recycling at our head-office, reduction of water consumption, energy consumption enabling cost efficient & slowly move to making our construction stage/site more sustainable/environmentally friendly throughout the coming years of our journey.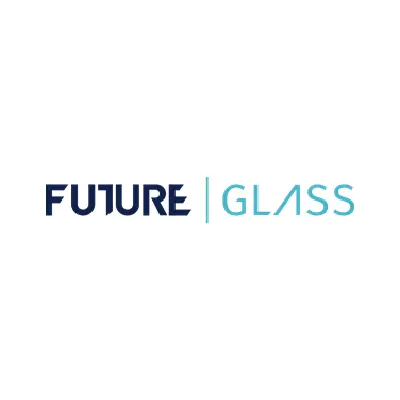 Future Architectural Glass LLC
"Our strategy includes: -Converting all process involved into science-based metrics and finding the gaps which needs to be filled with actionable points .
- Taking the right decision on which project we are going to work is the key of our success . Later putting enough time and resource for making the project workable and result oriented.
- Synchronizing the organization sustainability goal and KPI of all functions .
- Setting the interim targets and review on monthly basis
-Interlinking the benefits and incentives of respective functions and its team members
- Create the ambition loop within work place. Framing the Sustainability team with strong cross functional team member from various functions like Production , Planning , Maintenance , Order Management , Quality , Estimation , supply chain management , Quality , Safety , Product development , Sales , Admin and Finance department . Including the Top Management and Stakeholders also part of monthly review meeting and building the wall of Fame for contributors

As a part of new product development , framing a Research and Development Wing for working on innovative and market disruptive solutions by building required Human resources"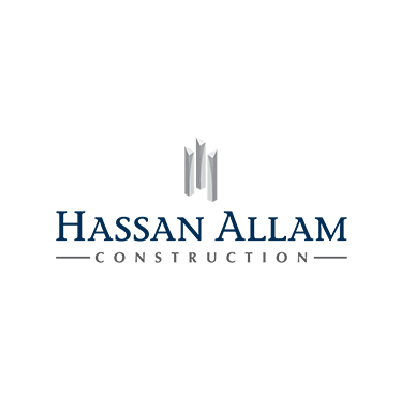 Hassan Allam Holding
"Hassan Allam Holding has developed a Sustainability Strategy for the years 2022 - 2030 based on four pillars (Steering the Future, Rewiring the Economy, Empowering Humanity and Preserving our Planet) and sixteen priority areas applying to the holding company and all of its business lines.

It focuses on expanding partnerships with international financial institutions and industry leaders, enhancing our ESG performance and providing space for all stakeholders to engage with sustainability in unique, innovative and creative ways; aligning all companies and departments towards the same goals."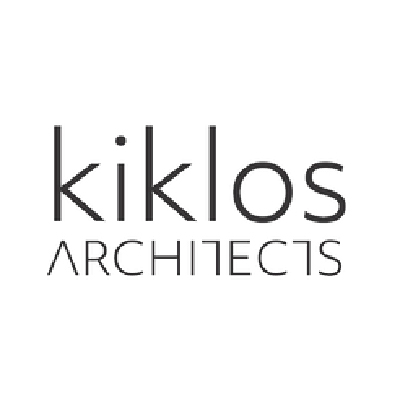 Kiklos Architects
"kiklos architects has developed and implemented a comprehensive set of policies to its operation, covering basics ranging from the Employee Handbook, Health and Safety Policy and Code of Business Conduct and Ethics, and expanding towards Diversity, Equity and Inclusion, Supplier Diversity, Human Rights and Whistleblower Policy, on top of the policies linked to our QEMS.

All the policies (with the exception of the Employee Handbook) are publicly available on our website.
Additionally, we have signed and been accepted as participants of the UN Global Compact, reinforcing our public commitment."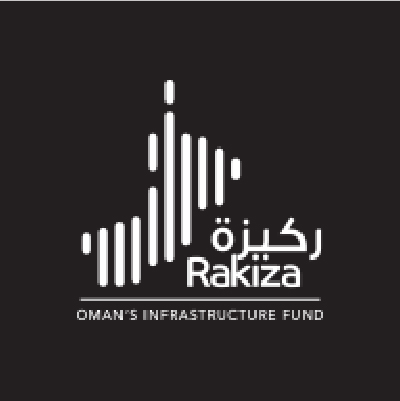 Rakiza Fund
Rakiza's Responsible Investment Policy aims to integrate ESG throughout the whole investment process, from screening, to due diligence, to reporting, asset management and exit. The Policy introduces an action plan to address any ESG issue, and robust mechanisms to enhance overall ESG performance and create long-term value. The Policy outlines the positive contribution towards sustainability goals which are relevant to Rakiza's target markets and sectors. This includes strengthening corporate governance, contributing to sustainable economic growth, building resilient infrastructure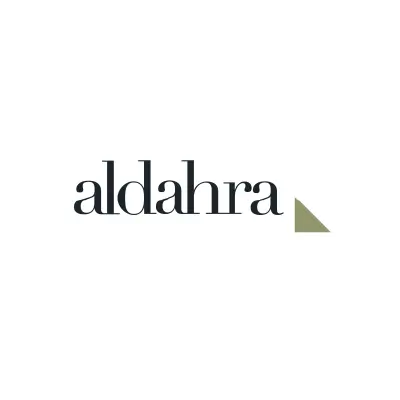 Al Dahra Group LLC
"Our strategy covers the following topics:

1. REGENERATIVE AGRICULTURE -Regenerative and Climate Smart Agriculture on 50% of our land by 2030;
2. DIGITAL FARMING - Adopt Digital Farming and operational process automation by 100% by 2030;
3. CARBON FARMING - Remove Carbon from Atmosphere & Carbon Farming on 50% of land by 2030;
4. RENEWABLE ENERGY - Adopt Green energy, hydrogen based energy, energy efficiency and use alternate fuel sources by 25% by 2030;
5. GREEN FERTILIZER - Adopt Microbial & green fertilizer by 50 % by 2030;
6. CIRCULAR ECONOMY - Adopt Circular model for organic waste and reduce use of virgin material by 100%"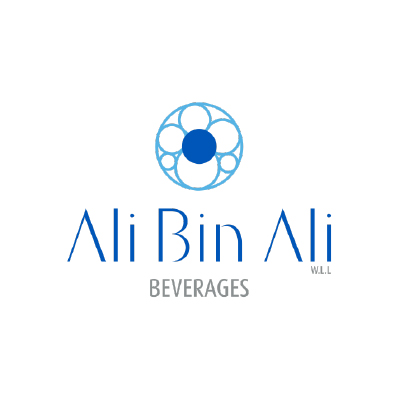 Ali Bin Ali Beverages
ABA Beverages launched a sustainable packaging initiative for bottle productions in July this year. It is now working to reduce the grammage of plastic, also known as PET or polyethylene Terephthalate, to create lighter weight bottles. Light-weighting bottles or preforms (the form of a bottle before it is blown into its regular shape) helps reduce the environmental impact of production processes and create a more sustainable packing option. The moves aligns with PepsiCo's international standards and Sustainability Plans. Since the launch of this Project, ABA Beverages worked closely with their suppliers and were able to reduce the weight of the 330ml Aquafina water bottle by 0.9 gram, without compromising the Integrity of the bottle and the Quality of the Product. In parallel ABA Beverages has launched, in September, 2022, another light weighting program with preforms being used for 1.25L Carbonated Soft Drinks. The reduction of PET in this case is 3 grams / preform. The anticipated reduction in usage of PET will be around 320 to 330 MT per annum.