Dubai, June 5th, 2022: On the occasion of World Environment Day on June 5, Emirates Nature-WWF is honoured to announce the newest additions to the Leaders of Change programme. ITP Media Group, Visa, and Safran have joined the movement, pledging over 700 new members who will spend the coming year training, ideating, and acting in nature for people and planet.
This follows Emirates Nature-WWF's recent collaboration with Carrefour – which is owned and operated by Majid Al Futtaim in the UAE – to create a new range of reusable bags to mitigate excessive plastic consumption and conserve natural resources.
Recognised around the world, World Environment Day is the largest international platform for environmental outreach, with millions of people, governments, businesses, schools, celebrities, cities, and communities engaging to protect the planet. The scale of the climate and nature loss crises demands that all members of society unite on a collective journey to overcome our shared environmental challenges.

The Leaders of Change Programme
Emirates Nature-WWF's Leaders of Change is a pioneering programme that empowers government and corporate entities, individuals and students in the UAE to maximise their impact and transform the world.
Members master the issues through on-ground training and development delivered by experts. They co-create solutions with like-minded peers and realise worthy ideas with the support of incubation programmes and the Leaders of Change network. Members also volunteer for nature in nature, through a series of exciting and exclusive conservation activities. Their participation and annual membership fees contribute to on-ground projects that help achieve the UAE's Net Zero and Nature Positive agenda.
To name a few other notable organisations that are part of the Leaders of Change programme include Mubadala, Seddiqi Holding and Boston Consulting Group who recently pledged over 1,000 members during Earth Hour 2022, as part of a wider commitment to 'Go Beyond the Hour.'
"The cooperation, collaboration and co-creation that we have seen amongst the public and private sectors, local and national legislation and local communities as part of Leaders of Change has been inspiring and affirms the importance of digital innovation and inclusive conservation," commented Laila Mostafa Abdullatif, Director General, Emirates Nature-WWF. "2022 presents an unmissable opportunity to accelerate action and participation for the climate and the environment. We invite all organisations and individuals in the UAE to become Leaders of Change and ensure that nature and people can thrive."
"As Visa continues our own global initiatives to operate sustainably and support the transition to a low-carbon economy, the Emirates Nature-WWF Leaders of Change programme provides us an important platform to increase our impact by engaging youth in the UAE to do something remarkable for the environment. We are proud to join the programme and work with partner organisations in the UAE to contribute to a sustainable future for everyone everywhere," said Dr. Saeeda Jaffar, Visa's Group Country Manager and Senior Vice President for the GCC region.
"Purpose fuels performance and the way that we can truly make the greatest impact is through a purposeful collaboration to address an urgent and collective challenge that we face," said Simon Birkebaek, Partner, BCG. "Our commitment as a global organization to tackle climate-related challenges and strive to build a sustainable future is one that we share with Emirates Nature-WWF, and we are proud to be a partner in the Leaders of Change programme"
"By becoming a Leader of Change with Emirates Nature-WWF, we pledge to work towards reducing the environmental impact of our business with a goal of meeting the UAE's Net Zero and Nature Positive agenda. Also, as a media company, we hope that we can use our voice through our many brands and mediums to inform, educate and positively influence our audiences of the need to contribute towards a sustainable future. We believe that this partnership will expedite and enhance our journey" commented Ali Akawi, CEO at ITP Media Group
Exclusive Conservation Events
New members to the programme were welcomed with two hands-on events organised to mark World Environment Day.
An exclusive outdoor event called the "After Dark Edition" was held at Al Qudra Lake Dubai. Members learned about the ecological importance of desert biodiversity and embarked on a night-time hike to identify and record plants and animals living in the desert.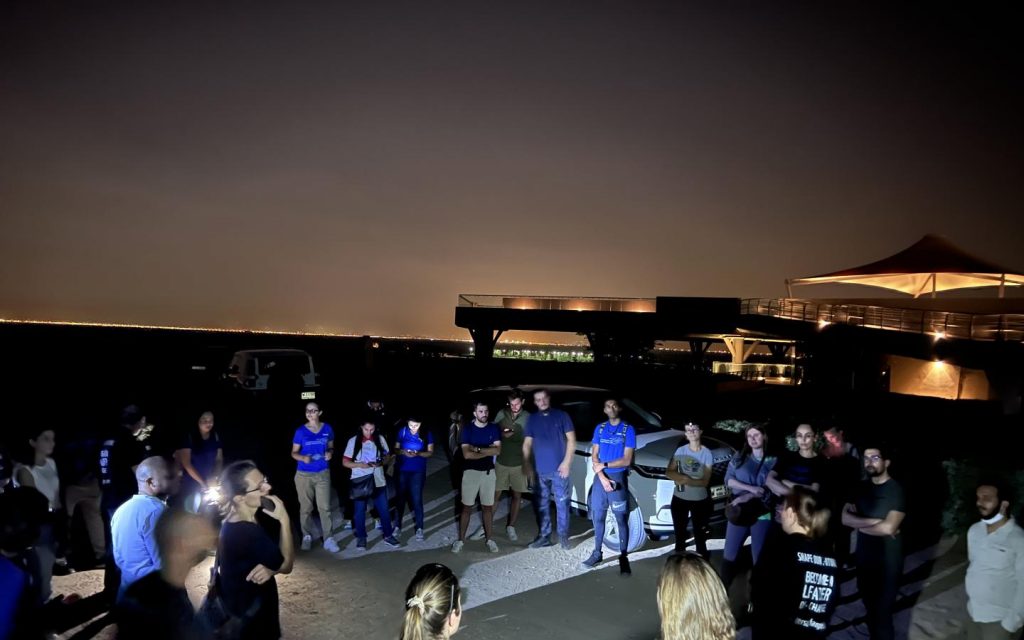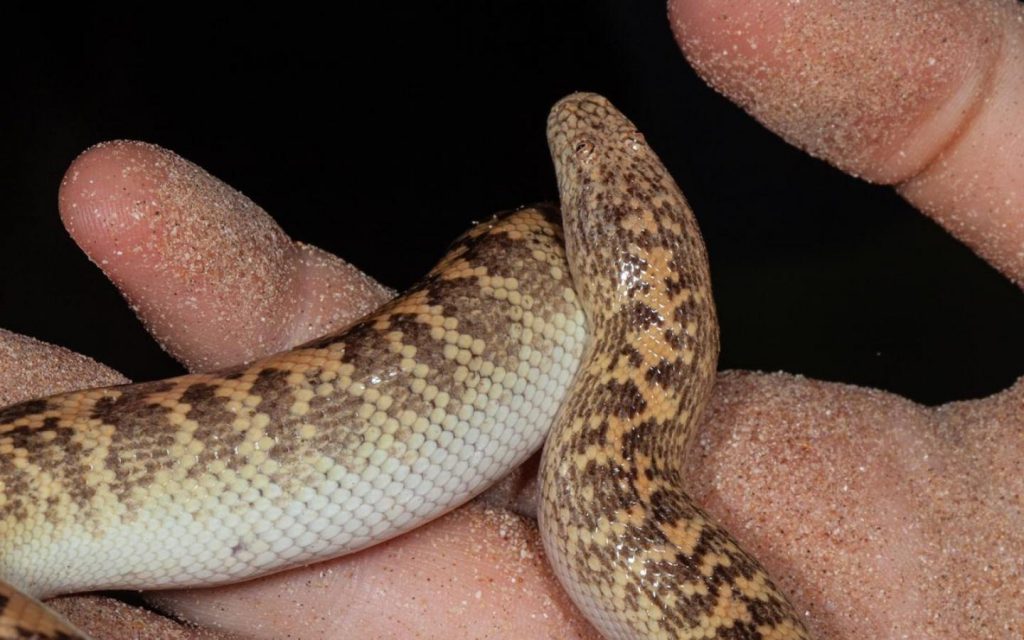 Indoors, members united for a "Trash to Treasure" plastic recycling workshop at Ecyclex in Abu Dhabi. Members toured the e-waste recycling facility, learned about the environmental impact of plastic, and participated in a hands-on workshop to transform plastic waste into new products.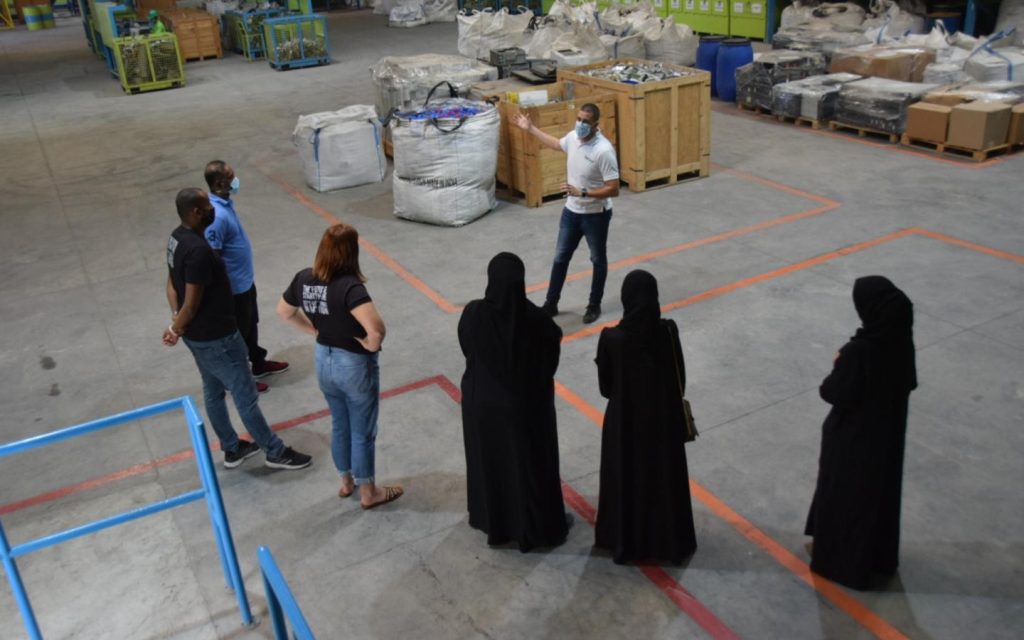 Local Conservation Projects
In the lead up to World Environment Day, Emirates Nature-WWF welcomed Carrefour to the Green Giving partners family. To raise awareness about the negative impact of single-use plastic bags and support eco-friendly lifestyles, Carrefour has launched a range of limited-edition reusable bags. Every bag features an illustration of local threatened marine species. Customers can scan an attached QR code to learn more about each species and part of the proceeds will go towards conservation efforts in the UAE.
"Our collaboration with Emirates Nature-WWF represents another major milestone for us as we seek to eliminate plastic across our operations by 2025 and raise awareness about the environmental impact of single-use plastic. By purchasing our reusable bags, shoppers are actively contributing towards restoring and conserving the UAE's natural habitats and protecting its most vulnerable species" commented Christophe Orcet, Head of Commercial and Operations of Carrefour UAE at Majid Al Futtaim Retail.
Emirates Nature-WWF's Green Giving Partners are steadfast supporters of local conservation work and instrumental in encouraging UAE consumers to move away from single use plastic – as an example, H&M's ambitious 'Rethink Plastic' collaboration with Emirates Nature-WWF calls on UAE businesses to raise awareness around plastic waste and help reduce plastic pollution.
Join the Movement
Emirates Nature-WWF calls on more corporates and government entities across the UAE to uphold the nation's sustainability goals and be part of the Leaders of Change programme.
Contact Huma Qureshi – Associate Head of Strategic Partnerships at hqureshi@enwwf.ae and/or Hossam Nasef – Senior Manager, Business Development at hnasef@enwwf.ae to learn how you can become a Green Giving partner or a Leaders of Change Corporate/Government member.
To learn more about the Leaders of Change programme and exclusive conservation opportunities, visit https://www.leadersofchange.ae/